Event Schedule
There are no events currently scheduled. Please contact events@orbissg.com to request notification when the next event is announced.
---
Past Events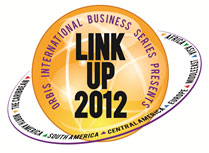 Wednesday, October 10, 2012 - West Palm Beach, Florida
LINK UP 2012
LINK UP 2012® is an international business event providing the perfect platform for Florida companies to introduce their business, products and/or services to foreign Trade Commissioners from all over the world and for foreign Trade Commissioners to promote their own country and their best products and industry opportunities.

The goal of LINK UP 2012 is to increase cross border cultural, economic, educational, sporting, and tourism opportunities between the southern Florida region and our companies and foreign markets and foreign companies.
[more details]
---
Friday, July 27, 2012 - West Palm Beach, Florida
Export University 201:
Understanding the FTAs & Opportunities in Panama and Colombia
With
Washington Update
from Congressman Allen West
Join us for a comprehensive overview of Panama and Colombia and learn about opportunities that may exist for your firm. We will cover the upcoming Free Trade Agreements with Panama and Colombia, including the benefits to U.S. firms and an overview of how tariffs are phased out over the 10 year period. Learn about best prospect industries for the markets and the forecasted bilateral trade impacts of the canal expansion project.
[more details]
---
Thursday, June 14, 2012 - West Palm Beach, Florida
Keeping Florida Competitive in a Global Economy
with Lt. Gen. Daniel W. Christman, U.S. Army (Ret.)
Senior Vice President for International Affairs - U.S. Chamber of Commerce
We are excited to be presenting a luncheon conversation with Lt. Gen. Dan Christman of the U.S. Chamber of Commerce. We look forward to seeing you at the West Palm Beach Marriott on June 14th.
[more details]
U.S. Global Leadership Coalition News Article
---
Wednesday, October 12, 2011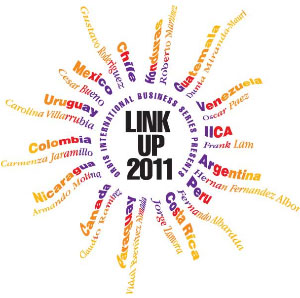 LINK UP 2011
The goal of LINK UP 2011 is to introduce and educate the trade commissioners to all the cultural, economic, educational, sporting, and tourism opportunities that exist between Palm Beach County and their countries. This visit will enable you to establish new commerce opportunities and strengthen existing ones, and will solidify Palm Beach County as an international business destination.
The following Trade Commissioners will be visiting Palm Beach County.
Argentina: Hernan Fernandez Albor
Canada: Claudio Ramirez
Chile: Gustavo Roderiguez
Colombia: Luis German Restrepo
Costa Rica: Jorge Zamora
Guatemala: Dunia Miranda-Mauri
Honduras: Roberto Martinez

Mexico: Cesar Bueno
Nicaragua: Armando Molina
Paraguay: Blas Oddone
Peru: Fernando Albardda
Uruguay: Carolina Villarrubia
Venezuela: Armando Rivero
IICA - Frank Lam
These Trade Commissioners are located in their respective consulate offices in Miami. They represent and oversee their country's economic and business interests in Florida and the southeast U.S. with the primary goal of increasing and solidifying economic opportunities between their country and companies here. Their close proximity to Palm Beach County is important because they can direct and expedite business relationships.
This INTRADE delegation is the largest single group of Foreign Trade Commissioners to visit Palm Beach County in over six years.
[more - photo review ]

---
For more information, please contact Barbara Fiedor at 561-313-8241 or info@orbissg.com